test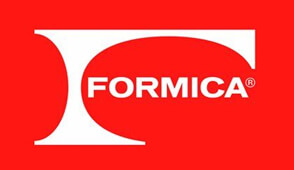 Key Facts
Name:Formica Group
Location:North Shields, Tyne & Wear
Size:250+ employee office
Type:Air Conditioning, ventilation, plumbing, WC facilities
Background
Formica Group are one of the world's largest laminate manufacturers. With over 100 years' experience, they manufacture and supply a wide variety of contemporary worktop solutions to domestic and commercial markets.
Formica asked Acme to help renovate one of their historic buildings at their North Shields site to become a modern & fitting base for their European Headquarters.
This was an excellent and challenging project to work on. We're particularly proud of how our exposed ductwork adds to the industrial look of the building" Martin Fryer, Site Manager, Acme.
The End Result
Acme installed a mixture of exposed and hidden ventilation ductwork throughout the premises, providing heating, cooling & ventilation to the entire office space. Individual air conditioning cassettes were installed in a number of rooms to provide localised comfort environments, with larger AHU's powering the shared office spaces. Acme's team of plumbers also installed all WC sanitary-ware and provided first-fix plumbing for canteen units throughout the building.
Formica are incredibly proud of their new premises and Acme's contribution to the project.
The Project
Formica have operated out of their North Shields manufacturing site for over 70 years. After the Brexit referendum, Formica decided to invest over £40m in their European operations and to redevelop their facility into a revitalised, industry leading manufacturing site. Central to this site was their European Head office building, which they have fully transformed into a state-of-the-art & modern space, fit to house their now centralised staff. Formica contracted Acme to provide the fit-out of Air Conditioning, Ventilation & WC facilities for the project.
The building was to become a contemporary office environment, with an industrial feel and exposed facilities. Acme were challenged with installing air supply & extract systems that were both functional & visually impressive. We also installed their WC facilities, including all sanitary ware.